Top Graphic Design Trends for 2021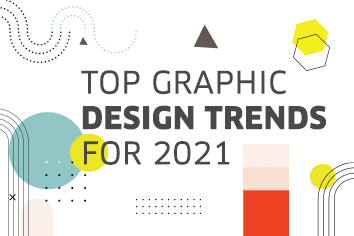 Good design can be therapeutic for the soul. Wise usage of 'screen real estate' is crucial, especially considering the amount of information bombarding us on our smart devices
Be it a social media carousel, a landing page, app UI/UX, or a device's wallpaper – good design can engage users effortlessly. Here are the top graphic design trends for 2021 to get your creative neurons firing!
We compiled a list of the top 8 graphic design trends that are going to take 2021 by storm and that you need to start following in order to keep up with the latest developments in the graphic designing industry.
1. Neumorphism in UI/UX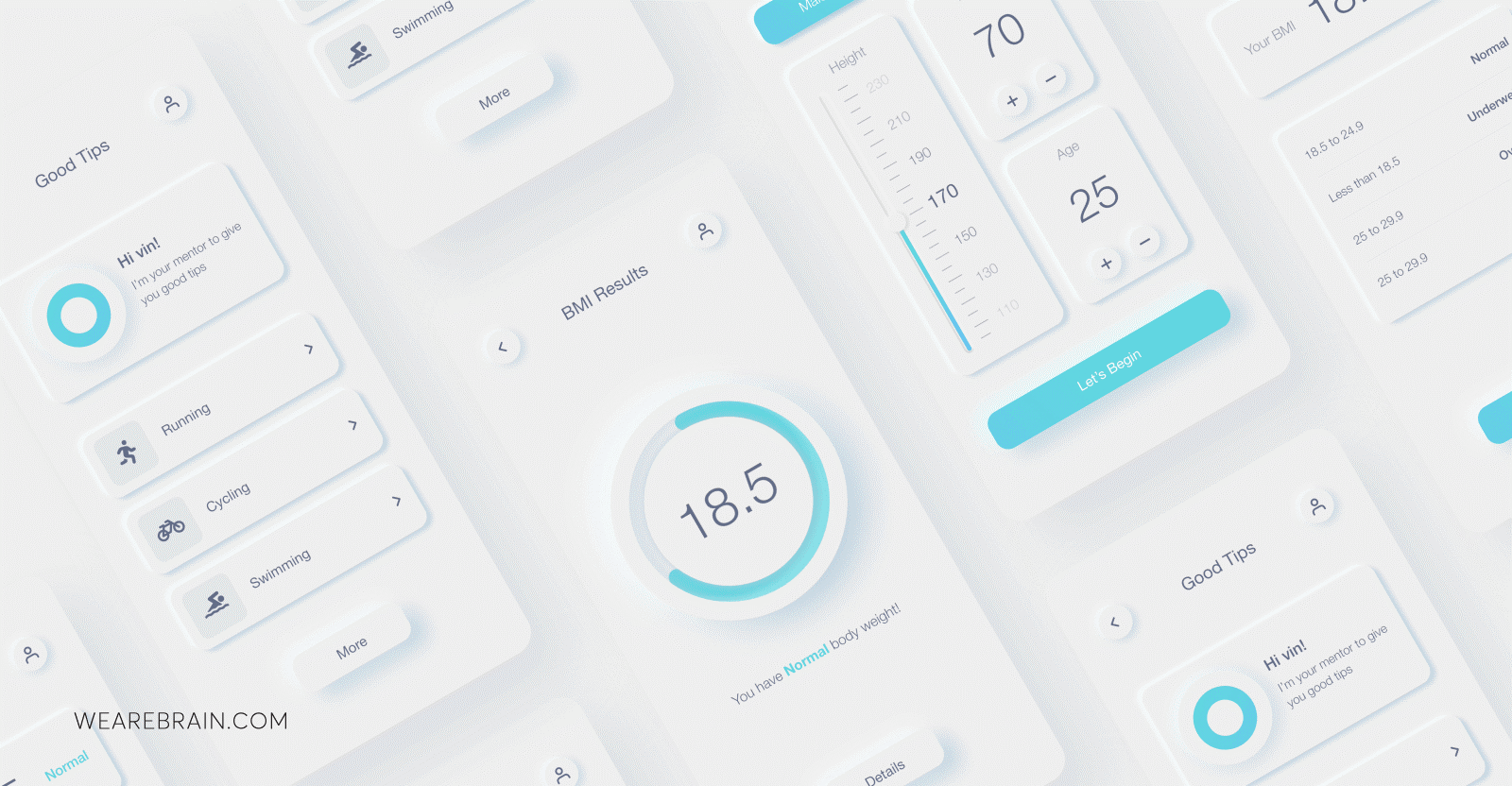 Neumorphism came into light in late 2020 with MacOS11, and now appears to be garnering popularity within the UI/UX design community.
Neumorphism is a subtle digital design where interaction seems life-like, almost as if a sophisticated 3D world has come to life that you can touch and manipulate. It evolved from skeuomorphism (interface objects that mimic their real-world counterparts in appearance, e.g., recycle bin icons used for discarding files). The main difference is neumorphic objects don't have to necessarily mimic real-world objects, and can also represent abstract designs
The interactive buttons, scrolls, and metrics designed with a neumorphic kit look too tempting— no wonder users find Neumorphism hard to resist.
2. Cartoon Illustrations for Web Design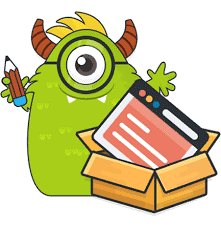 The efficacy of using animated characters and animation has long been used by industry's targeting children and younger demographics. Leading ed-tech firms, childcare brands, and kids' apparel brands have long incorporated vibrant and amiable cartoon characters to 'sell' on their behalf.
However, the widespread adoption of gaming has vastly increased the audience for this kind of design. In addition, advances in animation technology no allow extremely detailed and realistic animated depictions. As a result, cartoon illustrations and animated characters are now being used by a much more diverse set of industries. Examples include Thoughspot, Hootsuite, and so many more.
3. Voxel Art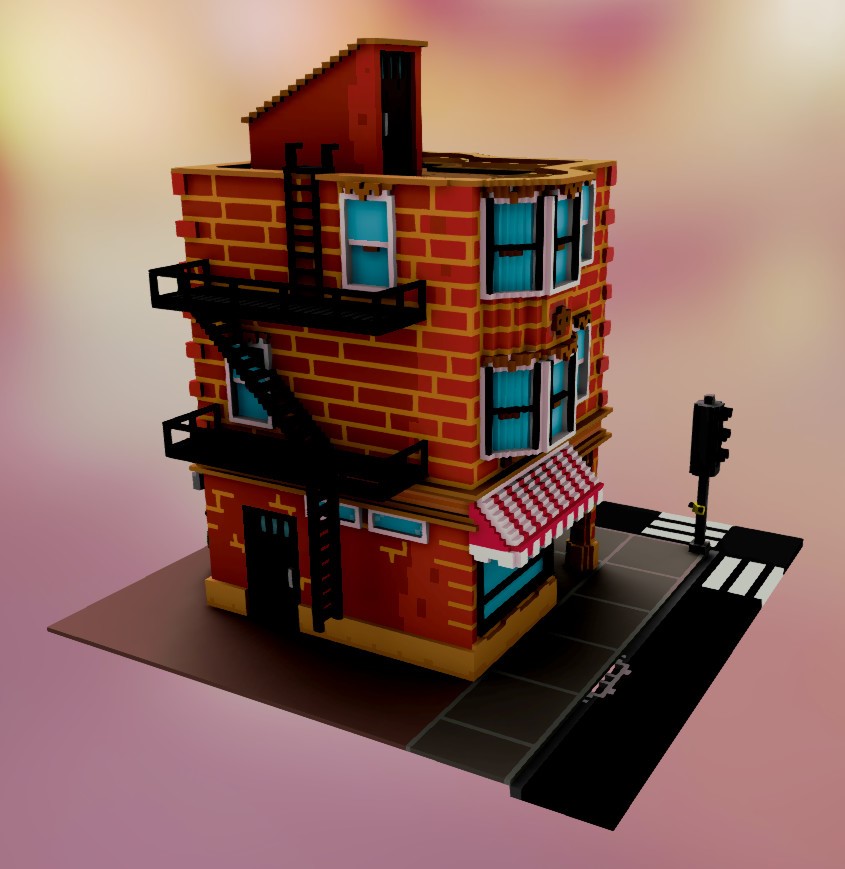 Remember the Minecraft craze? The game that created childhood memories, endless fun, and gaming addiction? Well, Voxel Art is just that—kind of like Lego for your digital screen..
Architectural design, real estate, and even B2C industrial automation enterprises are experimenting with Voxel Art design patterns online. The 3D visuals, soft colors, detailing, and isometric perception make it an excellent design choice for showcasing roadmaps, plans, and layouts.
4. Colorless Digital Design

Minimalist, straightforward, and crisp—just some of the remarkable attributes of a colorless design theme for your digital assets. A dark-colored base,a complimenting bright color and a touch of a tertiary color can make your design elements really stand out.
Colorless design is the backbone of successful SaaS platforms like Notion.io. It is an excellent choice for infographics, PPTs, landing pages, and other digital projects.
5. Emoji-based Designs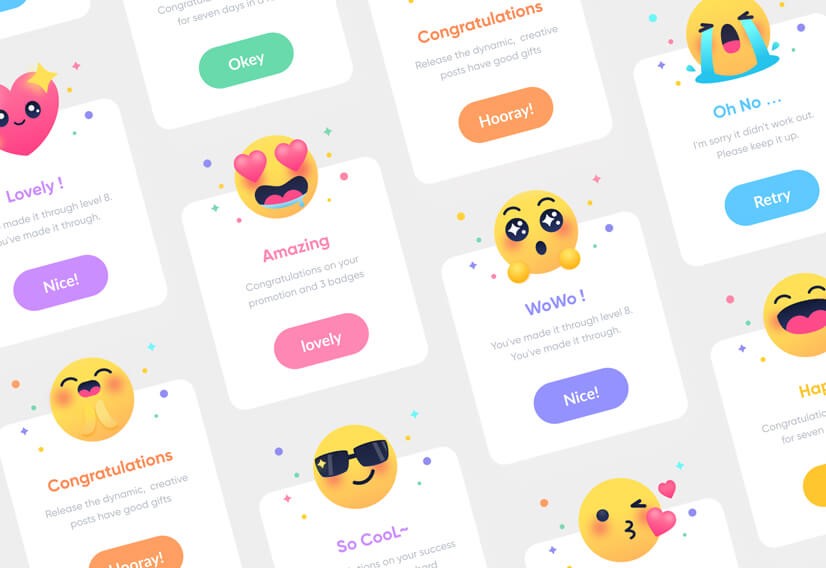 Believe it or not, the world now speaks an emotive common language using adorable emojis. This year we'll see emojis expanding their presence beyond messaging to more general usage in marketing
We'll see not just redesigned emojis, but creative and imaginative ways to incorporate them into designs. The advantage is most people are now familiar with emojis as a form of communicationSo, all that is needed is to create something tailored to the context and the messaging becomes obvious.
6. Retro Surrealism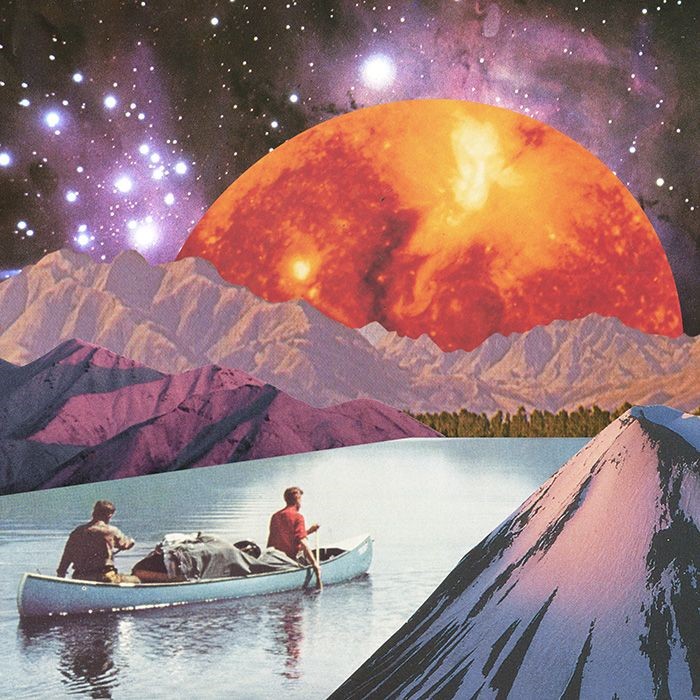 The name is fancy, but surely you have seen something like this before (we are talking about Star Wars, right?). Retro surrealism is a design style inspired by a bygone era when movies and artistic notions of space-age were…well looked like in the picture above
Retro surrealism is making a comeback as way to grab that all-elusive audience attention. The bold use of color gradients, fantastic scenic views, innocent visible photoshop edits to create an authentic collage provides a runway for human imagination.
Are you already creating your next digital masterpiece? Draw inspiration from one of the above trends this year to stand out.
Stay tuned for more creative design & marketing automation solutions and wisdom 🙂