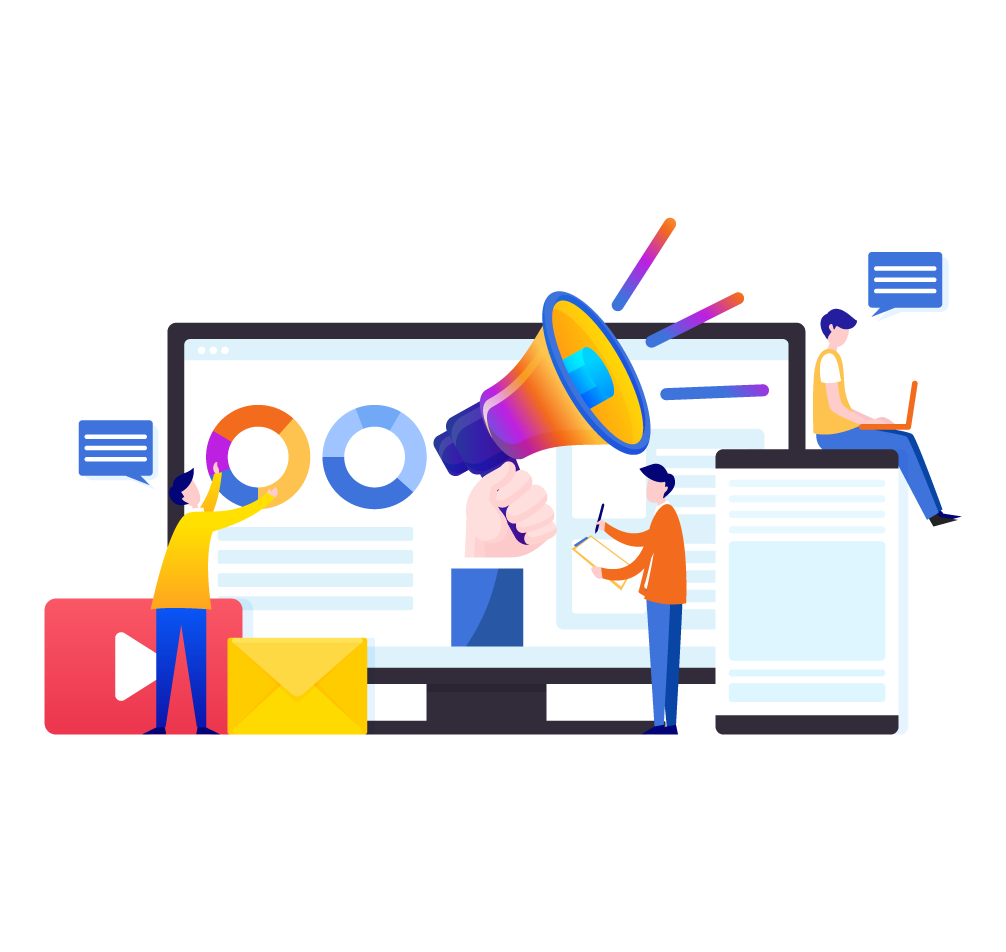 Tap into the Power of Social Media
Explore a Brand Connect like Never Before
If you're not using social media to connect with customers, you're missing out on one of the most powerful tools for marketing your business.
From Twitter, Instagram, and Facebook to LinkedIn and Google+, social media is a powerful way to reach new customers and connect with the ones you already have. And when you use social media effectively and efficiently, you can boost your brand, build customer loyalty, and drive sales.
What is Social Media Marketing?
Social media marketing is the process of using social media platforms like Facebook, Twitter, and LinkedIn to build relationships and interact with potential and current customers.
When used effectively, this way of marketing can lead to more website traffic, higher brand awareness, and improved search engine rankings. In other words, it's a powerful way to reach new customers and grow your business.
Why Social Media Marketing?
With millions of users on social media, it's no surprise that social media marketing is a powerful tool for businesses. In fact, nearly 80% of companies say that social media has increased their exposure.
But social media marketing isn't just about exposure. It's also an effective way to build relationships with potential and current customers. By interacting with them on social media, you can create a connection that goes beyond a simple transaction.
And this is where many companies find they have an advantage over their competition. Because social media marketing allows you to be a part of the conversation in real-time, it enables you to build relationships and create a loyal following that will help your business thrive.
58.4% of the world's population uses social media. The average daily usage is 2 hours and 27 minutes!
business executives think it's very important or essential to invest additional resources in social media marketing
consumers learn about new brands on social
marketers believe the quality of social media posts is more important than the quantity.
At Tangence, we understand the power of social media and we're dedicated to helping our clients harness that power to reach their goals. Whether you're looking to increase brand awareness, drive traffic to your website, or generate leads and sales, we can create a social media marketing campaign that will help you achieve your objectives.
Make the most of your Social Presence
Social media plays an integral role in today's business landscape. It's a powerful way to connect with customers, build relationships, and grow your brand. But the social media game is constantly evolving, and to stay ahead you need to regularly evaluate your social media strategy. In simple words, it takes more than just setting up a profile and posting randomly to be successful on social media. It requires strategy, planning, and most importantly, execution. By leveraging a strong social media presence your brand can create a space for itself in an online community to start real conversations, and build lasting relationships with your customers, followers, and prospects. Find success and drive engagement with a social media strategy that delivers results.