Events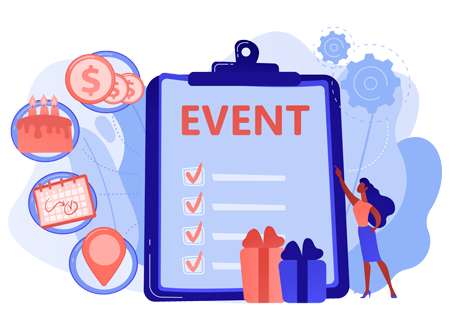 Events
Events, virtual or in-person, are still the best way to connect with large sections of your audience. Tangence provides comprehensive design support at every stage of your event – pre-event promotion, in-event graphics, and post-event contact and follow ups. We know first impressions matter so use Tangence to always present your best corporate face.
Complete support for your virtual, in-person, hybrid, or interstellar Events.
Pre-Event
Use our services to build excitement about your upcoming event. We can help design everything you need – ads, videos, social posts, emails, collateral. We can design it all!
In-Event
Leverage all your prep work by presenting your content in the best possible manner. Tangence can help create event presentations, videos, posters, graphics, and more.
Post-Event
We can keep your event audience involved with your brand with timely post-event communications and messages.
Creative. Reliable. Efficient. Affordable.

Top Talent
Leverage the skills of a dedicated, talented team of experienced data experts and graphic designers

Efficient Execution
Enjoy on-time, every-time execution with a fully-managed process and turnarounds depending on scope

Scalable Delivery
Sit back and relax as we ramp up design production to match your growth—every step of the way

Affordable Pricing
Take advantage of highly skilled designers at competitive prices aligned with your budget

For Enterprises
Reinforce your market position with visual representations of compelling information, data, or knowledge

For Startups
Capture attention and make lasting impressions with memorable, high-impact infographics