5 Marketing Projects That Need A Creative Agency. And, 100s that don't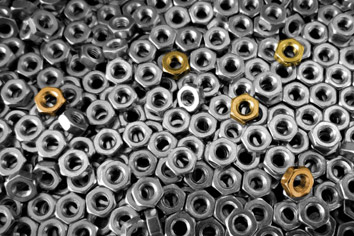 So you hired that fantastic high-priced creative agency. Here are 5 marketing projects that definitely need their skills. But read on, to find out about the 100s that don't!
Identity / Brand Refresh: Very specialized skill. Definitely need to go to the subject matter experts. And, you get what you pay for
Ad Campaigns: Again, needs specialized skillks and experience. Also, given how mission critical this is for most companies growth and revenue plans (ideally!), you want the best of the best
Website Launch / Redesign: The corporate website is still the center of the marketing universe. You need to lay a strong foundation and having the right experienced agency partner in the process is essential.
C-Level Presentations / Keynotes: High visibility, so the marketing team better not screw up. Better to be safe and bring in reliable experts
Global User Conference: Another high visibility project and you are already spending a lot putting these events together. Skimping on high-level strategic creative input may not be the best idea
But what about the rest of the 100s of marketing projects? The videos, and the infographics, and the collateral, and the presentations, and the emailers, and the social posts, and and and …. The list goes on and on.
This is where marketers have access to a lot of newer alternatives than just that agency down the road that you may have worked with for years!
Freelancers: we've all used them at times. You can get good work, only if you have found the right one. The challenge is scaling since there's limited bandwidth and issues of availability and management overhead
Creative Marketplaces: Forums like Fiverr, Upwork, 99Designs can help solve the availability problem since you get access to a larger pool. However, you are still working with freelancers so scaling remains a challenge
The Un-Agency: You knew this was coming, right?! Tangence, the Un-Agency, offers a new innovative way to reduce your dependence on the high-priced creative agency. We can offer scaling (team of 150+), speed (200% faster), cost efficiency (1/4th compared to other agencies), and experience (17+ years).
So, if your marketing project belongs to one of 5 categories we identified at the beginning of this article, great! Find the best possible creative agency, and maybe not worry too much about the price.
BUT, if you have anything else on your marketing execution calendar, pause, count to 10, and click here instead of using your superb pricey creative agency!