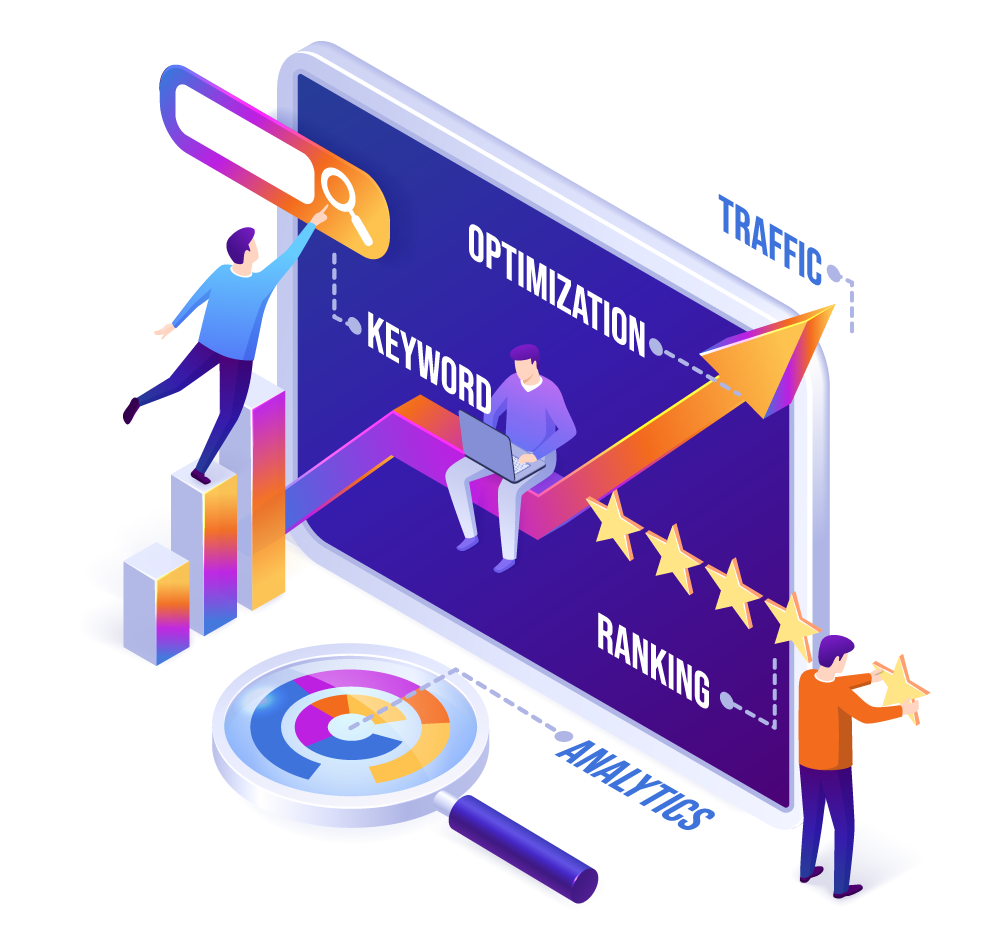 Modern SEO Services Designed for your Success in 2023
If you're looking for an SEO services provider that can help you stay ahead of the curve in 2023 and beyond, look no further than Tangence. We offer a wide range of SEO services that are designed to help you achieve your desired results, whether you're looking to improve your visibility in search engine results pages (SERPs), drive more traffic to your website, or both.
Why SEO?
SEO technologies are evolving rapidly and the strategies to implement them are also changing. If your business doesn't keep up with these changes, you will find yourself behind your competitors in no time at all. Your company may even be wiped off from online searches if you don't make it a point to adapt to these changes. Therefore, it is crucial to get the best SEO services in India that are designed to help your business grow and stay ahead of competitors.
Google processes more than 3.5 billion searches each day!
B2B marketers stated that SEO generates more leads than any other marketing initiative
Retailers feel SEO and paid searches are most effective for getting new customers
People never scroll past the first page of search engines
In 2023, your SEO strategy needs to have a laser focus on building a strong presence for your business in local search results. This will be an important step as 91% of retail queries are made with the intent to buy.
At Tangence, we have in-depth experience in delivering high-quality SEO services to businesses around the world. Whether you want to build a strong presence for your brand in local search results or improve your website's visibility in SERPs, we can help. We have a team of experienced SEO professionals who are up-to-date with the latest trends and changes in the SEO landscape.
Achieving SEO Success
At Tangence, we go above and beyond to deliver the best results for your business. Our cutting-edge SEO services are designed to help you achieve success in 2023 and beyond.
Our steps to achieving SEO success for you involve